URGENT APPEAL: Abdulhadi Alkhawaja's Health Deteriorates on 7th Day of Hungerstrike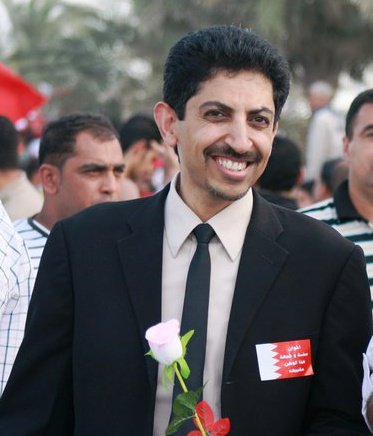 The Bahrain Youth Society for Human Rights (BYSHR) has learned from Human Rights Defender Mr.Abdulhadi alkhawaja's family that his health has deteriorated today as he enters his seventh day of hungerstrike. Mr.Alkhawaja began the hungerstrike on Wednesday the 8th of February, and demanded "Freedom or death" as a condition for ending his hungerstrike. He has been taken to hospital more than once in the past days due to a drop in his blood sugar.
In a phone call to the family, Mr.Alkhawaja's brother, Mr.Salah Alkhawaja (also sentenced in the same case as Mr.Abdulhadi Alkhawaja and serving 5 years) informed them about the health condition of Mr.Abdulhadi and his intention of starting a hungerstike tonight in solidarity.
Mr.Abdulhadi Alkhawaja is the former MENA Coordinator for frontline Defenders, the Previous President of the Bahrain Centre for Human Rights and the sitting President of the Gulf Centre for Human Rights. He is known as one of most prominent human rights defenders in the regions and a trainer of human right activists. Last April, Mr.Alkhawaja was arrested for his role in the pro-democracy protests and sentenced to life in prison. The activist was subjected to severe torture that was documented by the BICI (Bahrain Independent Commission of Inquiry).
The BYSHR calls on the international community and human rights organisation to pressure the Bahraini government for the immediate and unconditional release of Mr.Abdulhadi alkhawaja.