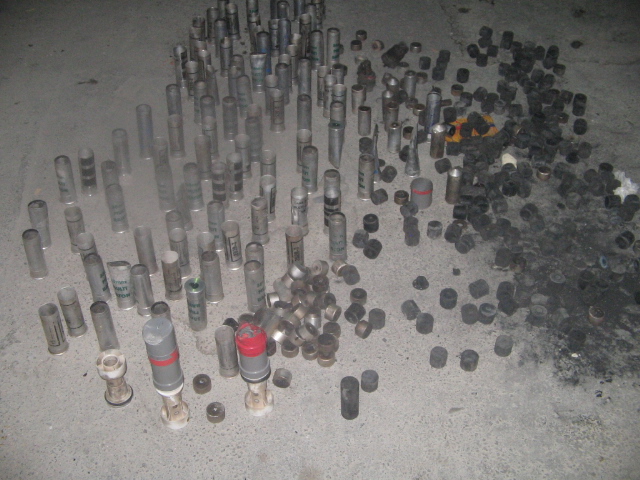 Bahrain: Security pursuits in various locations against a demonstration in support of the victims of torture
Announcing Emergency State in Villages and Cities to suppress demonstrations
Manama – 17 December 2007
BH000312
Abuses/Arrests/excessive use of power
Bahrain Youth Society for Human Rights (BYSHR) is highly concerned by the security forces pursuits in different locations all over Bahrain. Security forces – Riot Fighting Forces – in plain clothes prevented a demonstration in solidarity with the victims of torture before 2000. The demonstration was planned to launch on Monday 17 December 2007 close to Raas Al-Roman mosque – near the Bahrain capital city of Manama. Large numbers of security forces in cooperation with traffic police besieged the area and closed the paths leading to demonstration launching point. Demonstration admins – National Commission for the Victims of Torture – mentioned that they did notify security forces but they knew that they would not permit them. That is because the timing of the demonstration coincides with annual state celebrations of waiving rule by King Sheikh Hamad Ben Essa Al Khalifa.
"The annual celebrations are held in 17 December of each year and have become an annual tradition since the crowning of the current king in 2002. The demonstration was to call for canceling Law 56 which protects human rights violators against punishment. The demonstration also was to call for bringing justice on financial and spiritual levels to the victims of torture under state security law," demonstration admins reported.
"The random arrest and torture of thousands of citizens, exiling a lot of activists to European countries, and illegal killing of most of them under the past state security law cannot be forgotten. The file of the past violations cannot be closed without reconciliation upon the rules of the transitional justice," demonstration admins added.
Witnesses told BYSHR that state security forces searched all the people who tried to get through the road leading to the demonstration. During this, violent clashes took place between Riot Fighting Forces and young men who were trying to participate in the demonstration.
"State security forces ran after the young men towards the capital city of Manama. They shot heavy amounts of rubber bullets and tear gas on the young men in Manama. Both participants and non-participants suffered," an activist told BYSHR.
"Security forces covered many locations: Malkia, Snabes, Deiah, etc. Those areas are far from Bahrain capital city of Manama. They shot heavy amounts of rubber bullets and tear gas inside villages to prevent protests in solidarity with the victims of torture," a witness mentioned to BYSHR.
"We heard the alarm of an ambulance near a commercial center – in Sanabes – but we did not know the number of injuries or the names of the injured," another witness mentioned.
Some sources told BYSHR that six persons were arrested close Malkia. However, BYSHR is not sure yet of this information and of the names of those who were arrested.
Bahrain Youth Society for Human Rights calls upon the Ministry of Interior in Bahrain to stop targeting citizens by excessive use of power (e.g. tear gas bombs, rubber bullets) to disperse participants in peaceful events. Researches indicated that many citizens are suffering as a result of using these tools. BYSHR asserts that the Bahraini Ministry of Interior should stop suppressing peaceful gathering and targeting citizens including women and children. BYSHR calls upon international and regional NGOs to urge the Bahrain authorities, particularly the Minister of Interior to stop using excessive power to disperse participants in peaceful demonstrations.