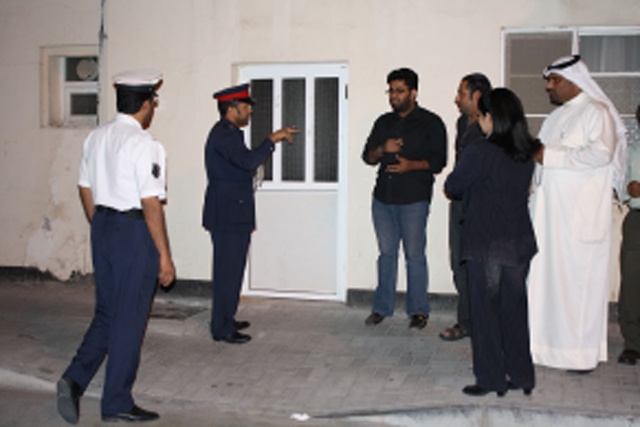 Dramatic Shift in the Method of Dealing with Civil Society Institutions
Closing Down the Head Office of the Bahrain Nursing Society and Preventing the Administration from Entry
24 March 2010
The Bahrain Youth Society for Human Rights expresses its deep concern regarding the serious development in the way of dealing with civil society institutions, where the Ministry of Social Development and in coordination with the Ministry of Health and the Ministry of Interior closed down the head office of the Bahrain Nursing Society on 23rd March and surrounded the Society with security men and prevented the board members and members from entering the Society, due to the Society organizing a reception celebration to the board member Ibrahim Al-Dimistani – Secretary of the Society – because he was released after being arrested on the charge of harbouring a person wanted by the security forces ([1]).
Information indicates that the Bahrain Nursing Society announced since the arrest of Ibrahim Al-Dimistani – Thursday 18 March – a solidarity campaign with him for his release, and on 21 March the authorities released Ibrahim Al-Dimistani and his colleague with a bail of B.D. 100, although the case is still ongoing. The Bahrain Nursing Society decided to prepare a reception celebration in joy for the release of Al-Dimistani, on 23 March in the Society's head office in Salmaniya Medical Hospital – a government hospital – and civil society institutions and the press were invited to attend ([2]).
Rola Al-Saffar – president of the Bahrain Nursing Society – confirmed to the Society that, "the Ministry of Interior called her – 22 March at night – in order to cancel the reception celebration, and Al-Saffar asked the Ministry to send her a formal letter clarifying the Ministry of Interior's decision to cancel the celebration".