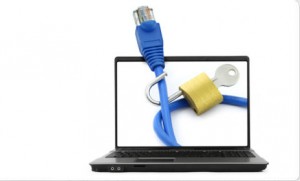 26 June, 2013
The Bahrain Youth Society for Human Rights (BYSHR) expresses its deep concern for the Bahraini Authorities intention to control the Internet by restricting the VoIP service; the restrictions will also include the programs that use this service such as Skype, Viper and Tango.
Fawaz bin Mohammed Al-Khalifa, Minister of State for Communication Affairs, stated, 'the Ministry is currently conducting a study with the aim of developing restrictions on the use of the Voice over Internet Protocol (VoIP) technology'.
The Minister emphasized that, 'these procedures are in order to ensure non confliction with the values and traditions in addition to security considerations.' (For more information: http://www.bna.bh/portal/news/567206)
The BYSHR confirms that these restrictions will contribute in restricting digital rights in Bahrain and will increase the control of Internet users.
Restricting the VoIP service restricts the individual's right to reaching, using, establishing and publishing digital content, and this right is considered an essential part of the principles of human rights, as declared by the United Nations in 2011.
The BYSHR considers that the Bahraini Authorities decision to impose restrictions is a violation of Article '19' of the Universal Declaration of Human Rights and which calls for respecting freedom of opinion and expression.
This decision comes within the context of measures taken recently by the Bahraini Authorities against social media – especially Twitter – where almost 12 Twitter users were arrested and later charged with insulting the King of Bahrain (for more information: http://byshr.org/?p=1386)
Many activists confirmed that they were exposed to an attempt of spying on them by using the FinFisher technique which it had bought from the British Gamma Company to tap the activists' conversations (for more information: https://citizenlab.org/2012/07/from-bahrain-with-love-finfishers-spy-kit-exposed/)
On 21 June, the BYSHR website was exposed to an attempt of penetration and shutting down by anonymous hackers, and according to information, those hackers were from Bahrain.
The Bahrain Youth Society for Human Rights (BYSHR) calls for:
1.Guaranteeing digital rights and stopping all restrictions;
2.Stopping the imposed restrictions on the Internet;
3.Stop targeting social media users;
4.Guarantee freedom of opinion and expression and obtaining information;
5.Stop monitoring activists.