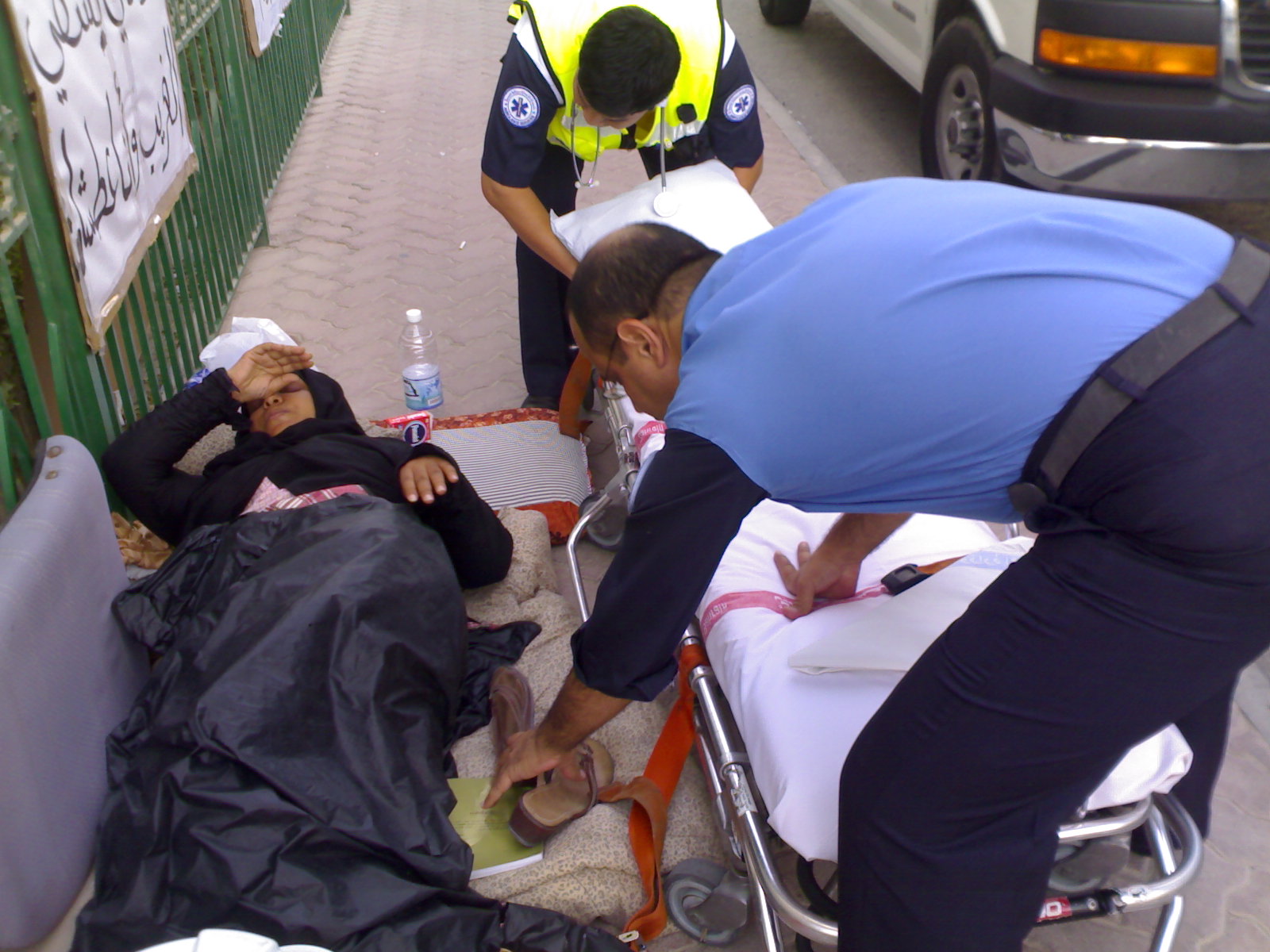 Bahrain: Safia's hunger strike led her to hospital
The Ministry of Housing refuses to provide her a residence while she is dying.
Manama, 18 July 2007
Bahrain Youth Society for Human Rights (BYSHR) is highly concerned by the developments of the case of Safia Ahmed Ali, 36, from Al-Deer "Al-Muharraq" village. The Bahraini citizen is still calling upon the Ministry of Housing to provide her and her daughter Mariam, 10 years-old, with an adequate house. For this goal, she launched a hunger strike on Tuesday 17 July 2007 at 9:00 a.m.
"I am tired of continuous striking near the Ministry of Housing. I did not receive any positive response from ministry officials up till now. So, I decided to launch a hunger strike until I have a response," Safia told BYSHR.
BYSHR representatives visited Safia on the first day of hunger strike. She seemed pale and severely tired because of the strike. The representatives also noticed that civil security vehicles were intensively spread all over strike venue.